The gas analyser that has it all together
Achieving optimized control with our compact, accurate, low-maintenance laser gas analyser
Monitoring exhaust gas emissions is crucial for compliance with MARPOL Annex VI regulations on sulphur emissions. For the maritime industry, continuous emission monitoring systems (CEMS) are growing in importance in line with IMO guidelines* on exhaust gas cleaning systems (EGCS). Here are some reasons to consider Fuji Electric's in situ laser gas analyser :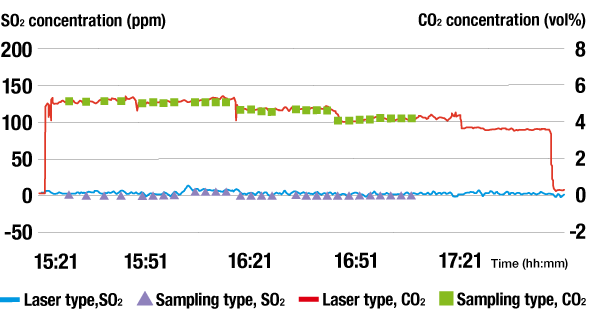 Fuji Electric's laser gas analyser is capable of measuring and analysing both SO2 and CO2 in seconds. Its high-speed response time amounts to more precise, higher-resolution monitoring than conventional sampling analysers. In addition, the analyser determines in real time the state of exhaust gases after washing; thus, it optimizes the SOx scrubber's pump operation based on alkali content in wash water. This leads to improved fuel economy and reduced operating costs.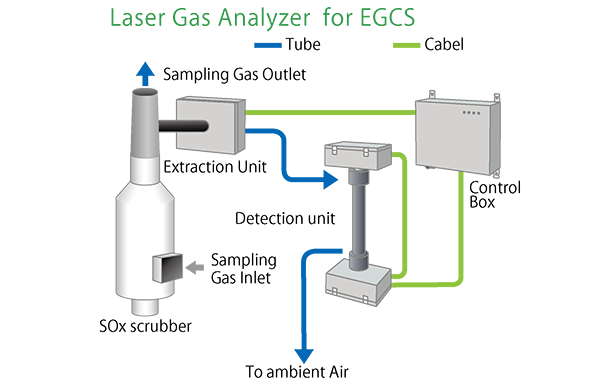 Fuji's new laser gas analyzer eliminates all of your troubles on board by extremely easy maintenance and flexible installation
Fuji Electric offers newly developed "laser type gas analyzer" for marineexhaust gas cleaning system (SOx scrubber).  The analyzer is only1/10 size of conventional one because the probe includes necessarysampling function.  The detector unit and the interface box are also small and can be mounted on anywhere the wall at your convenience.
Maintenance spares are few to realize very low running cost. Maintenance requiredon board a ship is only filter exchange because calibration is not required except annual one.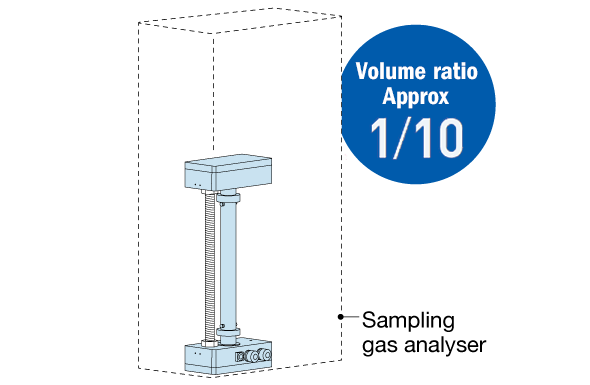 As part of the world's smallest EGCS, Fuji Electric's laser gas analyser is one-tenth the size of a conventional sampling analyser. Occupying less space gives it a major advantage over conventional sampling analysers and facilitates both retrofitting and installation in new ships.